Hayden is the latest edition to our collection of classic wayfarer style sunglasses. High contrast grain patterns make for bold and ambitious design. Layers of fused hardwoods are hand-finished and assembled using premium hardware and flexible steel hinges. Premium CR39 polarized lenses ensure optimal UV protection. Collapsible travel case is complimentary.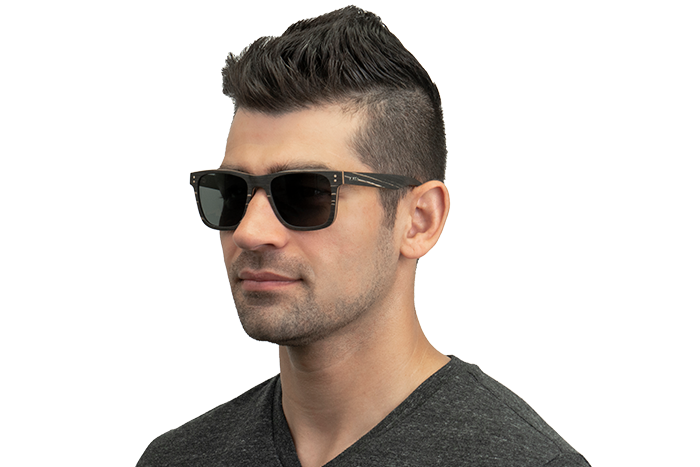 Materials
We've traveled the world to bring the finest materials to Hayden collection. Every element is considered for quality, finish, and durability.

Polarized Columbia Resin 39 Lenses

Flexible Spring Hinges

Maple
Source
Northeastern North America
Grain Pattern
Grain is generally straight, but may be wavy. Has a fine, even texture.
Tree Height
90 ft average
Hardness
1450 lbf (Janka Hardness)

Zebrawood

Grain Pattern
Has a fairly coarse texture and open pores. Grain is usually wavy or interlocked.
Tree Height
80 ft average
Hardness
1830 lbf (Janka Hardness)
Specifications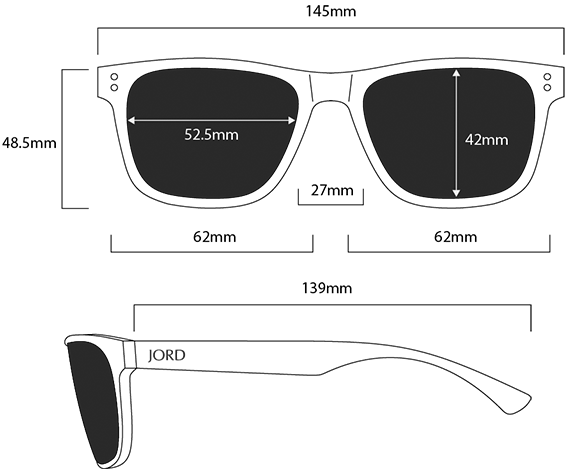 Lenses
CR39 polarized (dark grey)
Frame
Black Zebrawood & Maple
Flex hinges
Warranty & Care
12 mo limited manufacturer warranty
14 day hassle-free returns
post-warranty service available
FREE folding travel case
FREE! Folding
Travel Case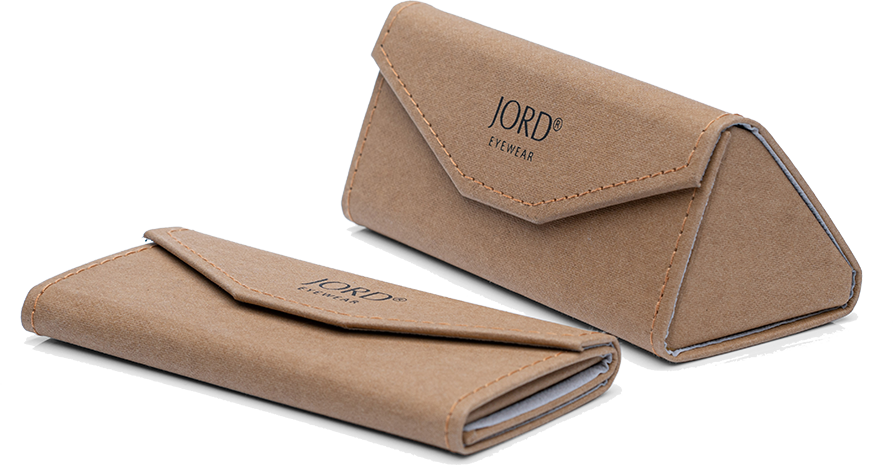 Each pair of hayden sunglasses includes a $25 travel case free of charge. A beautifully designed case with rigid exterior and suede lined interior. Folds open to store your glasses and easily collapses to fit in your purse or back pocket. The perfect compliment to keep your hayden in perfect shape for years to come.