"If you take care of the small things, the big things take care of themselves..."
~Emily Dickinson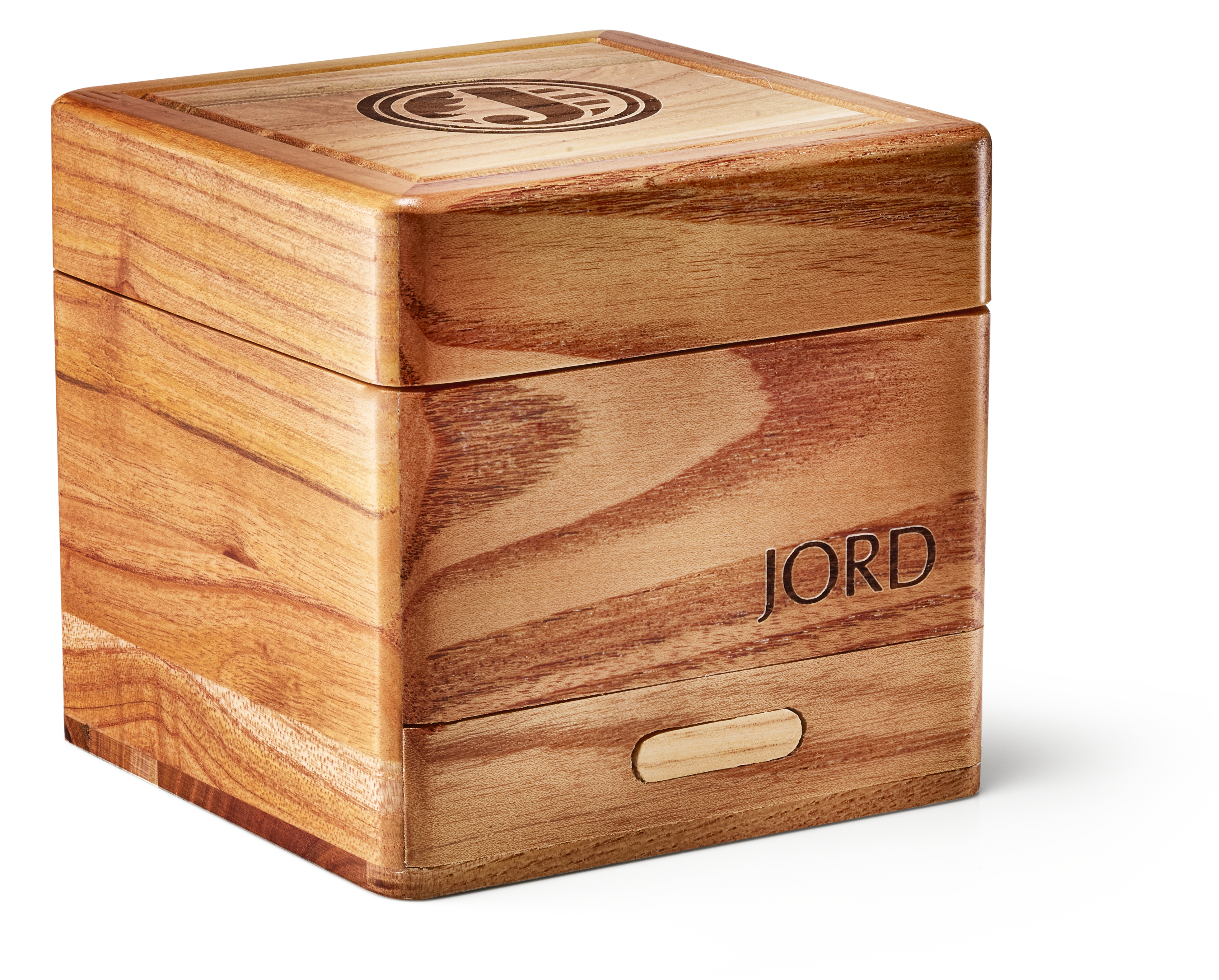 HUMIDOR WATCH BOX
Cedar valet watch box ensures your wood watch is stored in optimal conditions, features a drawer at the base for humidity packs. Customize your humidor box with a personalized engraving.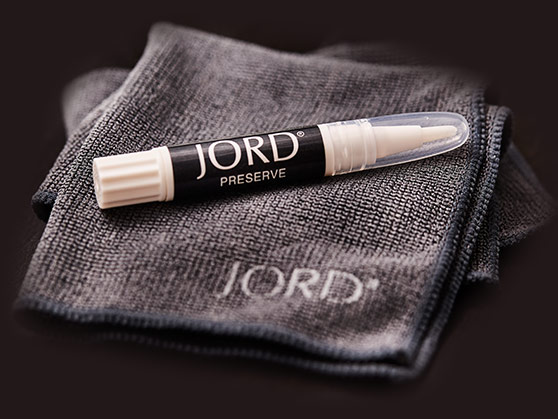 PRESERVE CLEANING OIL
JORD Preserve is a custom-formulated cleaning oil created specifically for the care of wood watches. 100% natural with no artificial chemicals. Ideal for cleaning and conditioning your timepiece.
1.5ml pen delivers 4 applications
Coconut oil & amylum (natural cleaner) Plant-based glycerin (aids in absorbtion) Florida orange oil extract (moisturizer) Grain & green plant extracts (natural cleaning agent) Soybean extracts (anti-bacterial power)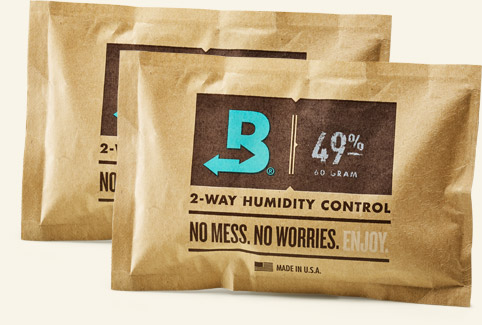 HUMIDITY PACKS
Jord has partnered with Boveda, the world leader in 2-way humidity control products. Each 2-way humidity pack ensures optimal conditions for the storage of your watch. Fits perfectly in the drawer of your cedar valet watch box.
Sold in packs of 2 (each pack lasts 4-6 months)