Wood Processing
The quality is in the finish
INTRODUCTION
A PROCESS WORTH WEARING
"Quality is not an act, it is a habit"
Build into each Jord timepiece is the quality and finish that has sustained our brand. The effort applied to each detail does not go unnoticed by our clients. Quality and finish weighs heavily on the selection of wood. Jord's reputation for quality & reliability persists as we continue to pioneer materials and processes for natural timepiece crafting. Our material selections and processing are just a few of the many factors that make Jord the innovative brand it continues to be.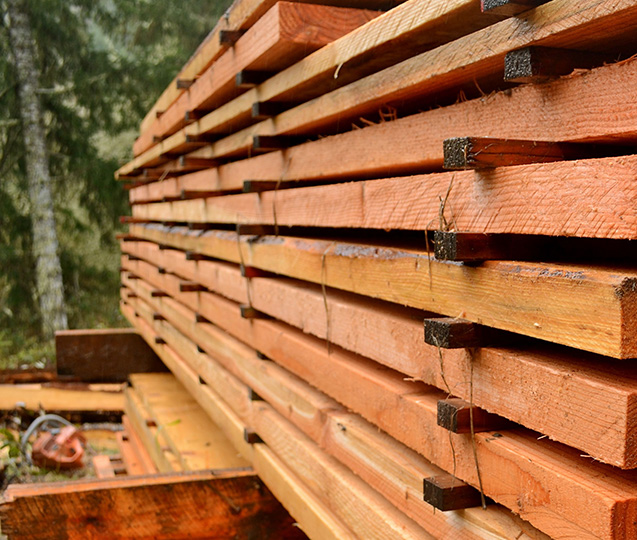 Drying
Not all wood processing is ideal for timepiece woodworking. Wood must be free of moisture (generally 6% to 8%) and should be naturally dried. Most wood processors use a kiln (large industrial oven) to rapidly remove moisture from natural wood. However, rapid removal of moisture will lead to micro-fractures and warping. Jord only uses naturally dried woods to ensure durability and finish.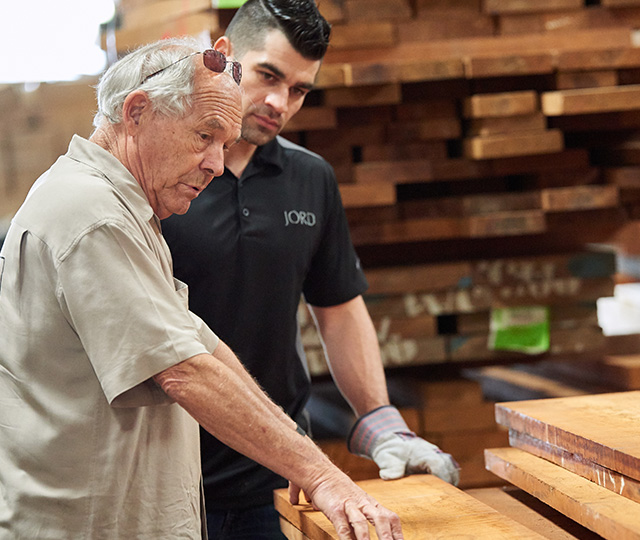 Selection
We work with suppliers across 5 continents and 14 countries to source the very best woods in the world. An exceptional amount of time is spent selecting the right chords which are free of knots and posess the consistent grain patterns needed for small watch component manufacturing. Hardness testing and consistency are critical for durability and providing a foundation for a quality timepiece.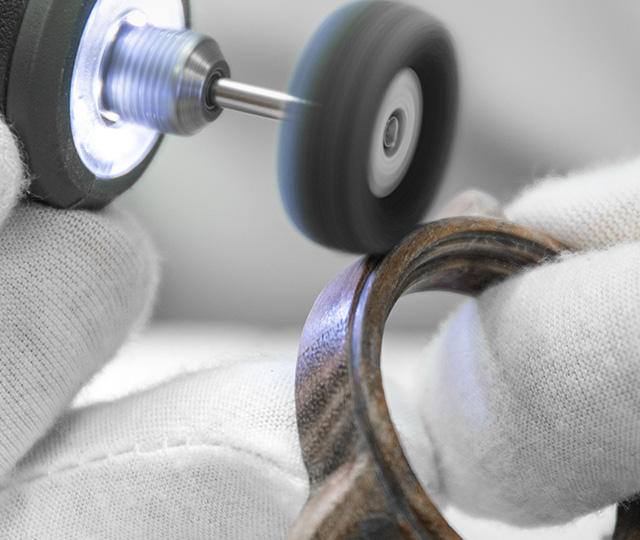 Preparation
From rough-cut watch blanks to the finished product, each Jord piece endures hours of laborious machining & handwork before being set into a timepiece. A series of ultra-fine sandpapers & buffing wheels are used to reduce pore visibility and ensure a smooth finish.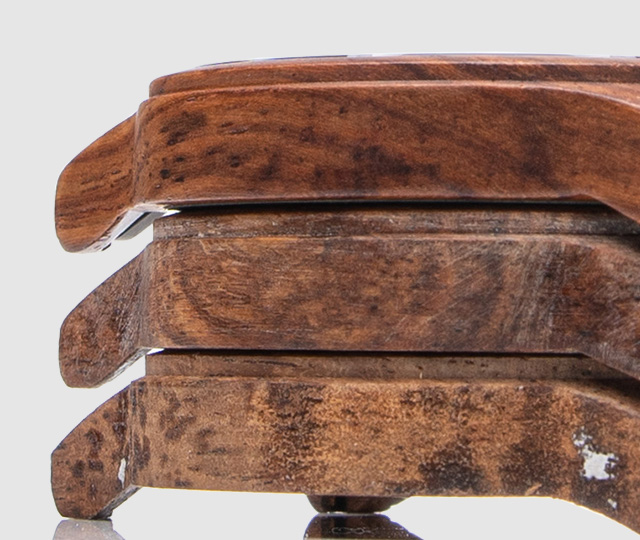 Finish
A finish like no other…and it shows. After thorough prep, each piece is then soaked and sealed with tung oil. Unlike other wood finishing oils, tung oil hardens. It soaks into the wood and seals pores more thoroughly than traditional oils. A final polishing after the tung oil dries ensures a premium finish that is highly distinguishable from what you will find anywhere else.