LIMITED EDITION
Unthrottled Character
The limited edition Dover II Bocote is the vintage spin on a modern timepiece.
Clean lines and race inspired engineering are contrasted with vintage hardware.
‐‐ This is dad's muscle car
The polished wood grain from rare Bocote is bolstered with RIST™ weather resistance. Machined gunmetal components are rock tumbled for a distressed texture on the steelcore™ frame. It's a skilled craftsman's work of art. This limited edition Dover II is a full throttle experience destined for the winding roads of America's countryside.
300 pieces made-to-order.
SEE PRICING
DURABILITY INFUSED
WITH
SOUL
Introducing RIST - Resin-Infusion Stabilization Technology - a process that transforms an already-standout material into a masterful one.
Our resin solution is specifically-engineered for optimal strength and finish. The Bocote is placed into an activated resin bath under vacuum. It bakes, cools, and hardens under proprietary conditions. The final product is more resistant to the elements than ever, an impermeable finish and a horology first.
Want to feel something? Put the Bocote on your wrist.
ORDER YOUR WATCH
LEARN ABOUT RIST
42 Hour Power Reserve
Self-Winding Automatic
Upgraded

21 Jewel Citizen Miyota 8N24
Model Number
J8007A03M
300pc limit built to order
Strap
Resin infused natural bocote & steel
reinforced 6061 annodized stainless steel
20mm width
Movement
21 Jewel Citizen Miyota 8N24
Perpetual self-winding automatic (no battery)
Case
Natural Bocote
Reinforced 6061 distressed gunmetal steel
Resin Infused Stabilization (RIST)
Sapphire crystal exhibtion back
Dial
Skeleton
Concaved digit ring in gunmetal
Sattin-finish brushed aluminium
hours - minutes - seconds
Clasp
Double-locking butterfly clasp
LIMITED EDITION
DOVER II
Bocote & Vintage Gunmetal
$35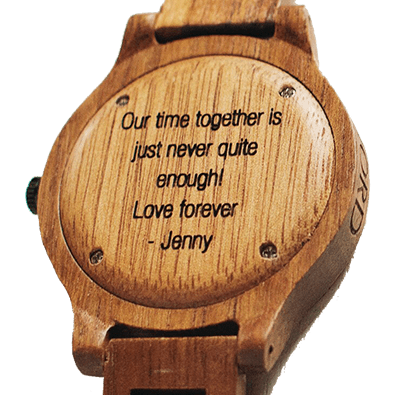 Sample image only. May not depict size, shape, or material of this watch's backplate
Personalized engraving is now available for the Dover II Series! Your message will be engraved on the backplate of the watch.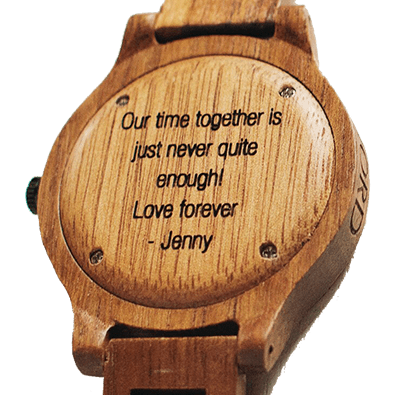 Sample image only. May not depict size, shape, or material of this watch's backplate
$20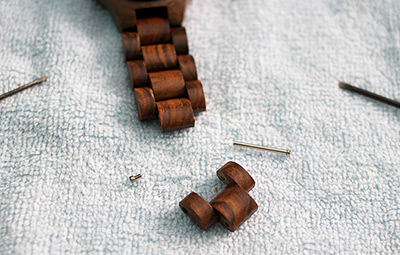 Our team can size your watch prior to shipment so it arrives ready to wear! Giving as a gift? Don't worry, our timepieces can be sized by any jeweler or watch shop.