Screen Time
Work.school.leisure.
Ruins Sleep time
The effects of prolonged screen time are real. Disrupted sleep, irregular circadian rhythms, and eye strain. Today's screen-first lifestyle overstimulates our body and reduces our ability to wind down in the evening. CRB+ is our line of premium blue light blocking lenses incorporated into each piece of Jord eyewear. Who says your computer glasses can't be stylish and sustainable?

"Jord has always focused on superior quality while bringing high fashion, sustainable product to market. The introduction of CRB+ lenses to our lineup of premium eyewear is both to address function as well as style: elegant protection for our screen-laden society."
Learn The Science
BLUE LIGHT IMPACTS SLEEP CYCLES
THE SCIENCE OF BLUE LIGHT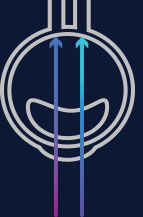 Blue light is high-intensity, short-wavelength light emitted from the sun, digital screens, and fluorescent bulbs. Without protection, this light spectrum penetrates to the retna. When viewed at night, blue light has been shown to suppress melatonin (the hormone that regulates sleep cycles). Long-term exposure may cause stain and eye-fatigue.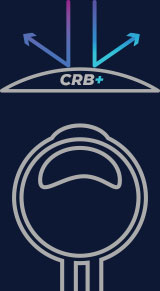 CRB+ lenses work by filtering light emitted on the blue light spectrum. Unlike traditional blue light glasses, CRB+ does not create a yellow hue and offers superior clarity while blocking the majority of blue light. For optimal strain relief and reducing blue light absorption, CRB+ lenses provide superior performance over economy lenses.
NO
YELLOW

HUE

Superior optical clarity. Blue light blocking
eyewear without the yellow hue.

Why block blue light?

BETTER SLEEP. LESS STRAIN.
WHY BLOCK BLUE LIGHT?
Continuous exposure to blue light directly into the eyes can lead to a variety of sleep
and stress related issues.