Suberhide™
sustainable vegan luxury
INTRODUCING
CORK-INFUSED VEGAN LEATHER
The natural resilience of cork infused into a luxury fabric with the unmistakable feel you expect from quality leather or nubuck suede.
Suberhide™ is the world's most durable luxury fabric steeped in natural Portuguese cork. The discernable feel of rich leather and subtle texture bears no resemblance to the cork stopper on your bottle of pino grigio. It is soft, textured, and extremely tough. The propriety process of fusing a polymeric layer over agglomerated cork transforms a natural material into a tough yet adaptable textile fiber: a vegan leather that you must experience to appreciate.
Sustainable from harvest to handbag, Suberhide™ has changed vegan luxury forever.
MATERIAL PROPERTIES
SEE HANDBAGS
Material Properties More than just a fabric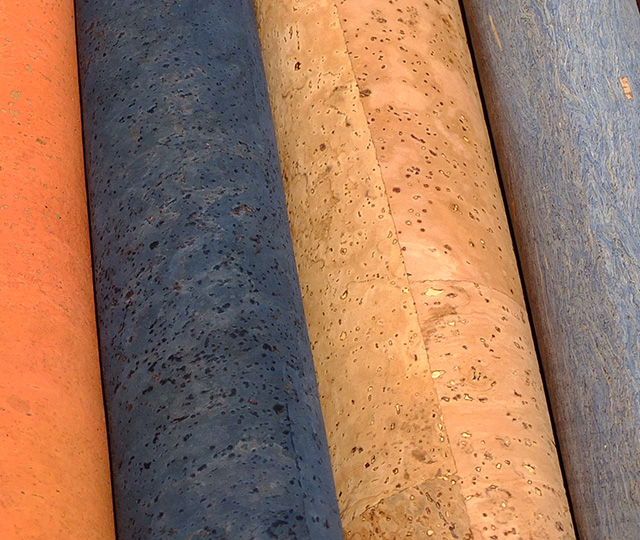 Supernatural
Resists scratches and tearing
Hypoallergenic
Water resistant
Flame retardant
Anti-static
Highly elastic and maintains shape after compression or creasing
Resistant to staining
Easily cleaned with mild soap & warm water
SEE HANDBAGS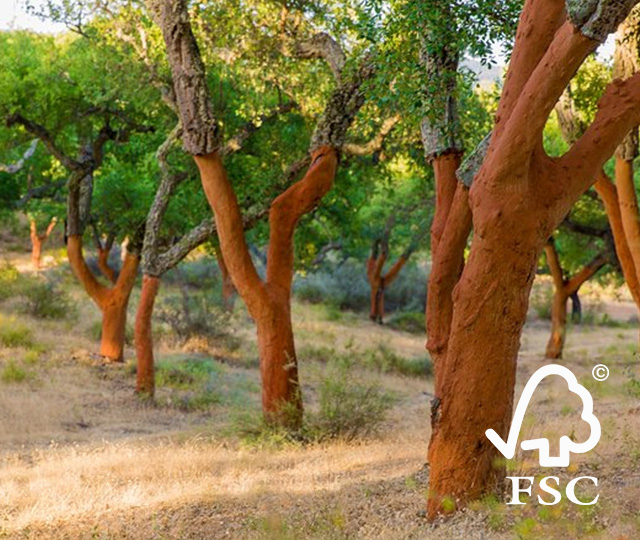 Sustainable
From harvest to handbag, Suberhide™ is one of the most sustainable luxury textiles in the world.
The cork oak is 1 of only 3 trees in the world that can be stripped of its bark without dying. As the bark regrows, it pulls tremendous amounts of carbon dioxide from the air. Harvesting cork actually reduces greenhouse gases. Cork oak trees require no pruning, maintenance, or harmful pesticides.
Suberhide™ cork is certified to be harvested sustainably through the Internationally recognized Forest Stewardship Council. See how its made.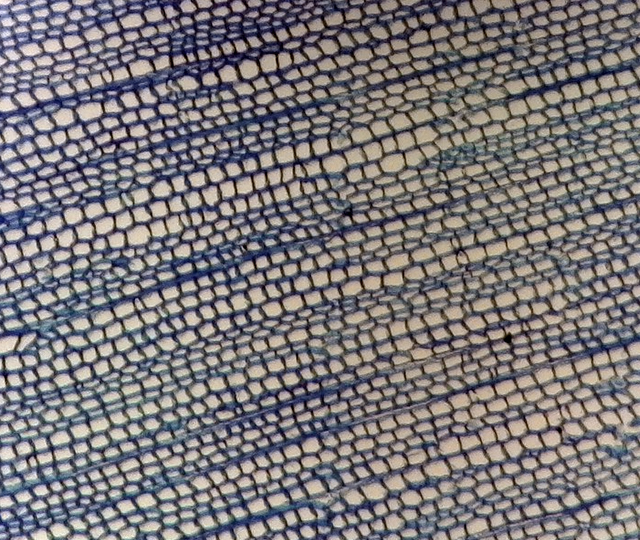 Science
The bark (hide) from the Quercus Suber or cork oak has unique physical and chemical properties not found in any other plant on earth. The cell structure within the cork resembles a hexagon pattern like beehives. This pattern is incredibly strong and resist creasing and compression. Suberin (from which the name Suberhide™ is derived) is a naturally occurring polyester biopolymer which gives cork its amazing resilience. This rubbery compound creates elasticity as well as resistance to water, stain and scratches. The process of converting raw cork to refined Suberhide™ fabric ensures maximum amount of suberin retention per square meter of finished leather.
Finishes
Suberhide™ is manufacturered in a variety of methods that yield different patterns and textures. Here are just a few examples of patterns that can be found in our products. Note: these are the natural colors prior to dying.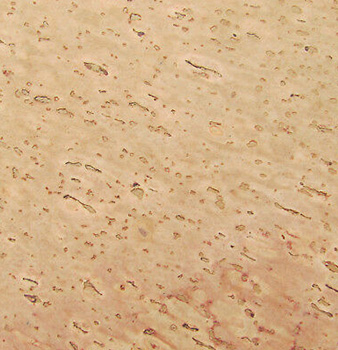 Nappa
Characterized by a very soft feel with consistent look throughout. Challenging to craft as it requires large (and continuous) pieces of Quercus suber. Most resembles natural leather pattern.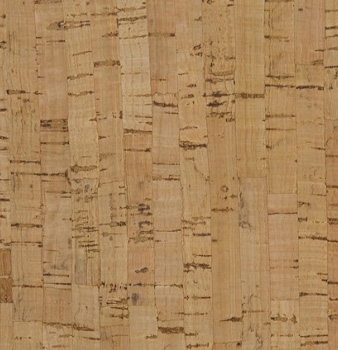 Linear
Characterized by vertical or horizontal patterns. Often has visible color variations. Created laying strips in linear fashion before fusion. Can include flakes of gold, silver, or other colors embedded.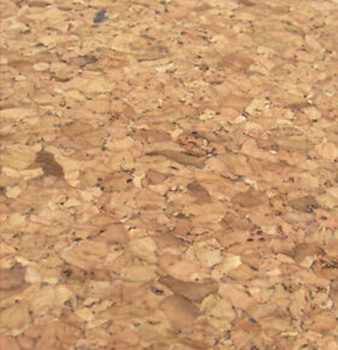 Pebbled
Highly textured pattern with overlapping pattern that resembles granite or a stone collage. Pebbled Suberhide™ may include flakes of gold, silver or other embedded colors.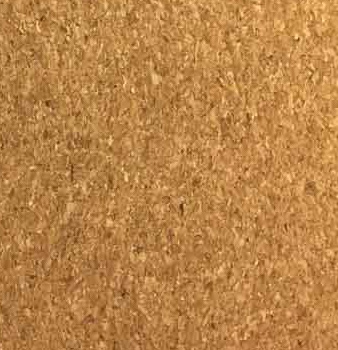 Granular
Manufactured from pressed granules of natural cork. Fused into fabric yielding a highly consistent color and smooth texture.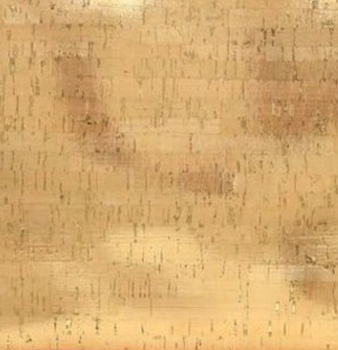 Patent
Suberhide™ in any finish can be manufactured with a high gloss laquer finish. The result is a fabric that resembles the exterior finish of high quality rain coats.
How It's Made From harvest to handbag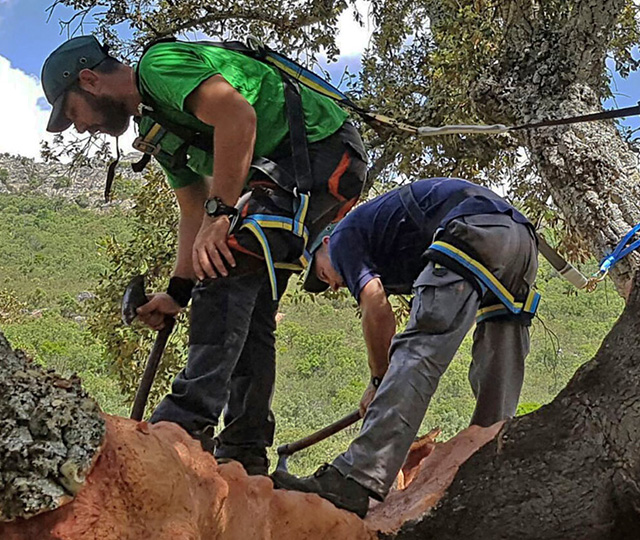 Harvesting
Bark of a single cork oak can be harvested every 9 years. It is 1 of only 3 trees in the world that can be stripped of its bark without dying. The bark is harvested from both the main trunk and the larger branches. Trees are numbered and tracked to prevent over-harvest.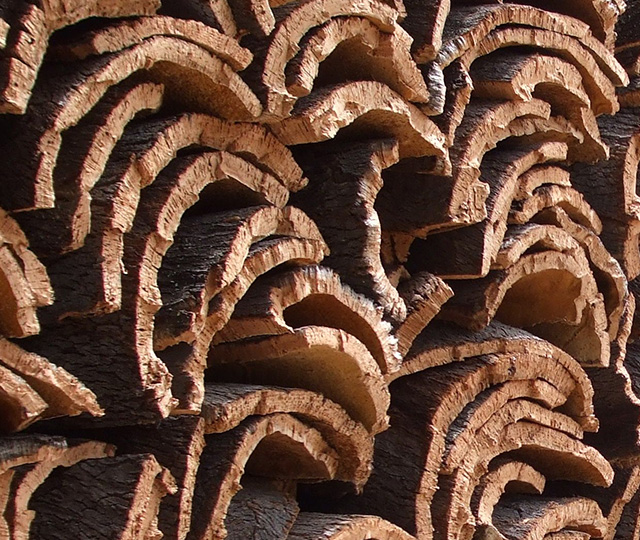 Drying
After harvest, the bark is left to rest for 1 to 6 months depending on the density, moisture content, and age of the tree. The drying process is done naturally in open-air facilities rather than kiln-dried in an oven.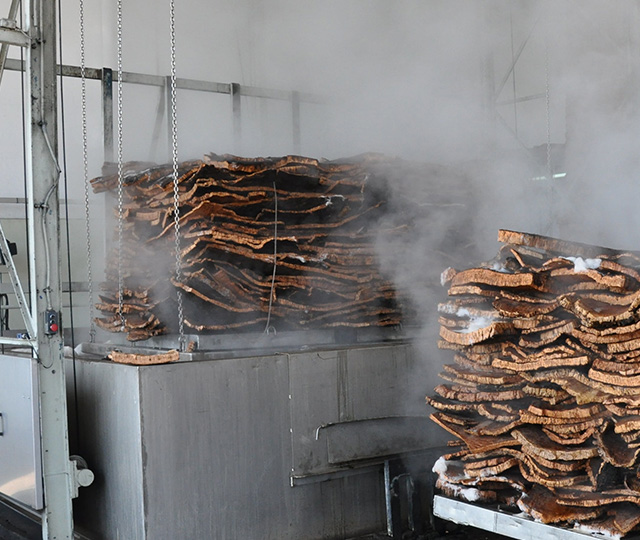 Processing
After drying, the raw cork will go through a series of processes for sterilization and production preparation. Large stainless-steel tanks are used to boil the raw cork. The boiling process is chemical free and requires no chromium or formaldehyde. After hours of boiling, the cell structure of the cork begins to alter and makes the material workable. It is during this time that the rough exterior is stripped, leaving only the highest quality cork behind. The cork is then arranged and pressed to create composite cork blocks.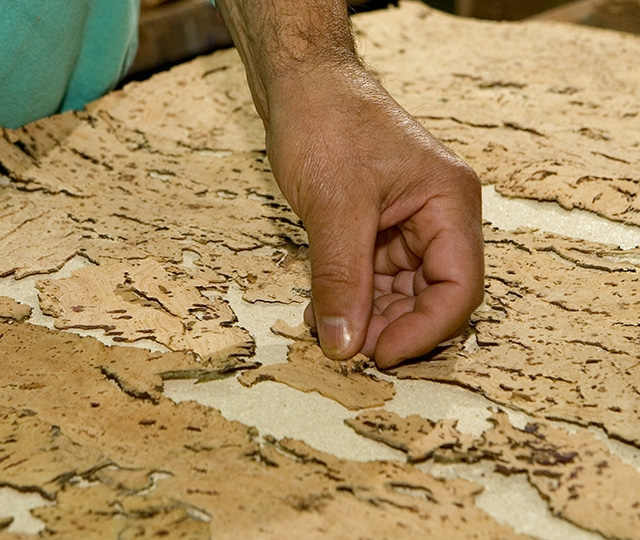 Veneering & Fusing
After cork blocks are completed, they are shaved into thin veneers that resemble thick parchment paper. Because cork is highly resistant to staining, color dying is done under high temperature and pressure to ensure the color penetrates through the entire piece. These pieces are arranged in various patterns and fused to a natural or synthetic backing (often cotton, vinyl, or other vegan leathers). This process creates a beautiful look while increases the tear and shear strength of Suberhide™.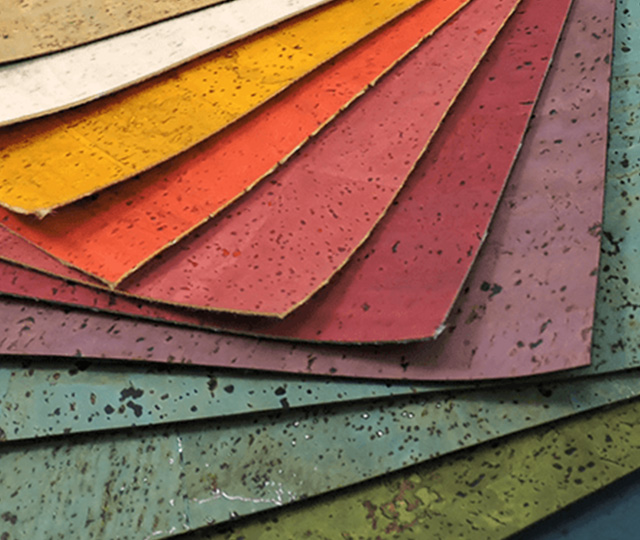 Finishing
Suberhide™ is held to ASTM standards for upholstery grade leather. Rolls are tested for quality and durability prior to use in our handbags. Abrasion resistance, tear, sheer, and color retention are approved prior to delivery. Suberhide™ is manufacturer tested to last a lifestime.
SEE HANDBAGS