HARPER
White Terrazzo & Kosso
$35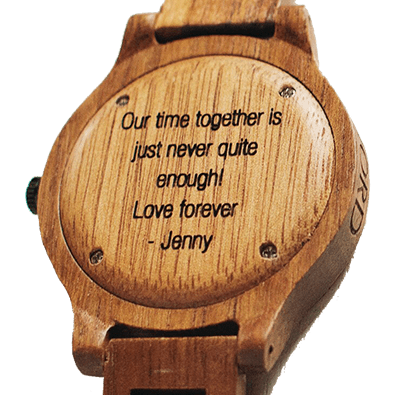 Sample image only. May not depict size, shape, or material of this watch's backplate
Personalized engraving is now available for the Harper Series! Your message will be engraved on the backplate of the watch.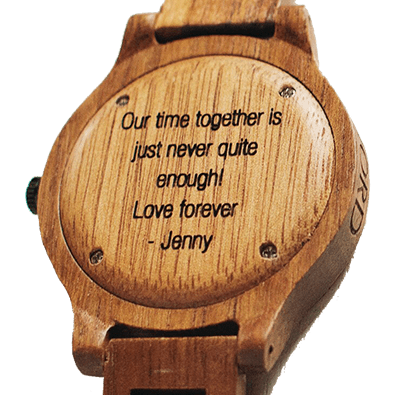 Sample image only. May not depict size, shape, or material of this watch's backplate
gift-banner-mbt
$20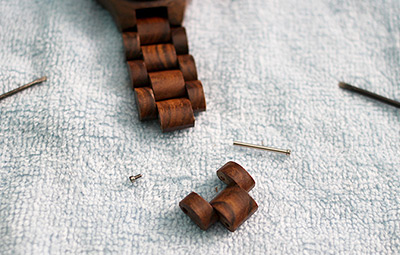 Our team can size your watch prior to shipment so it arrives ready to wear! Giving as a gift? Don't worry, our timepieces can be sized by any jeweler or watch shop.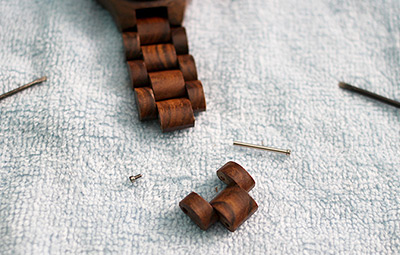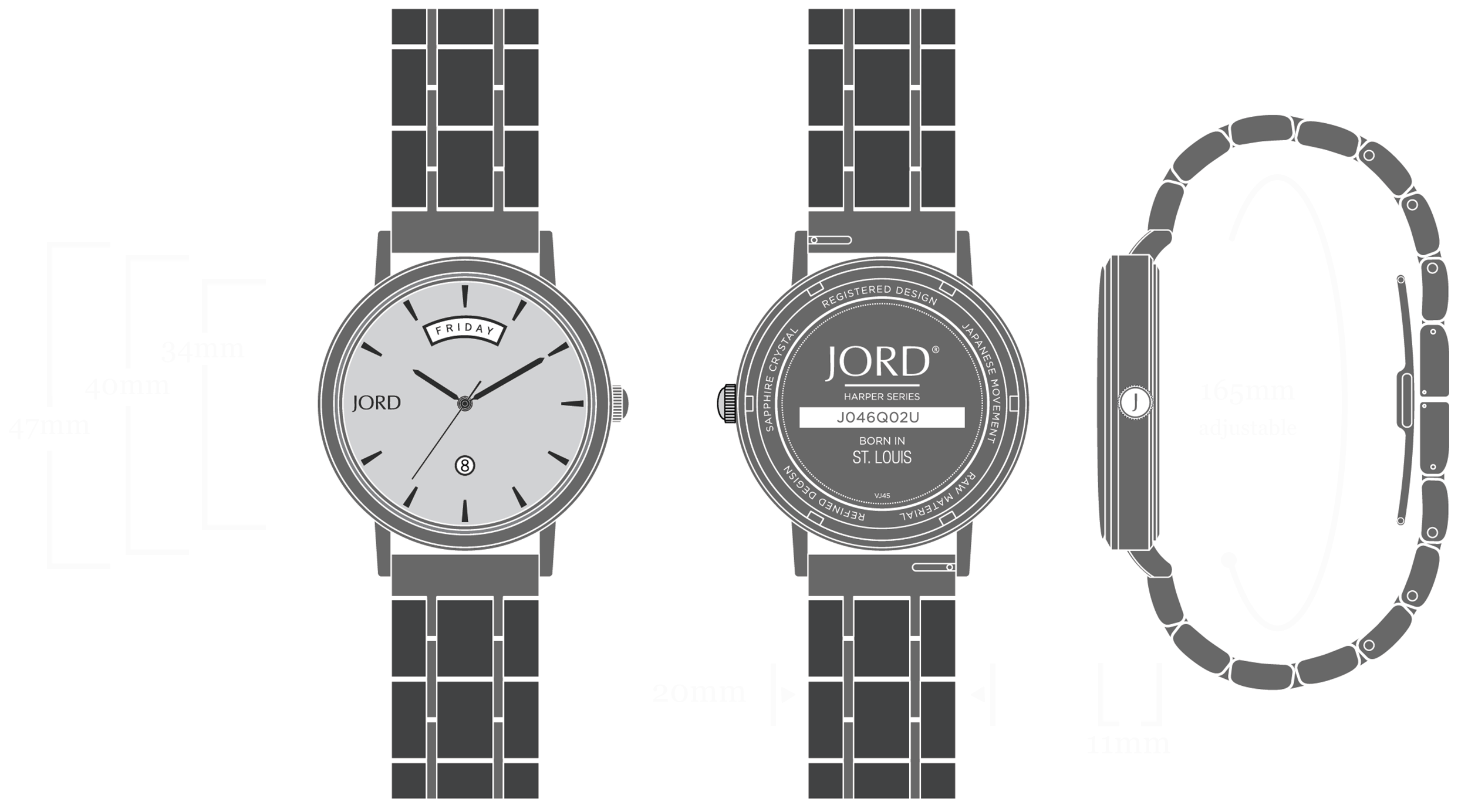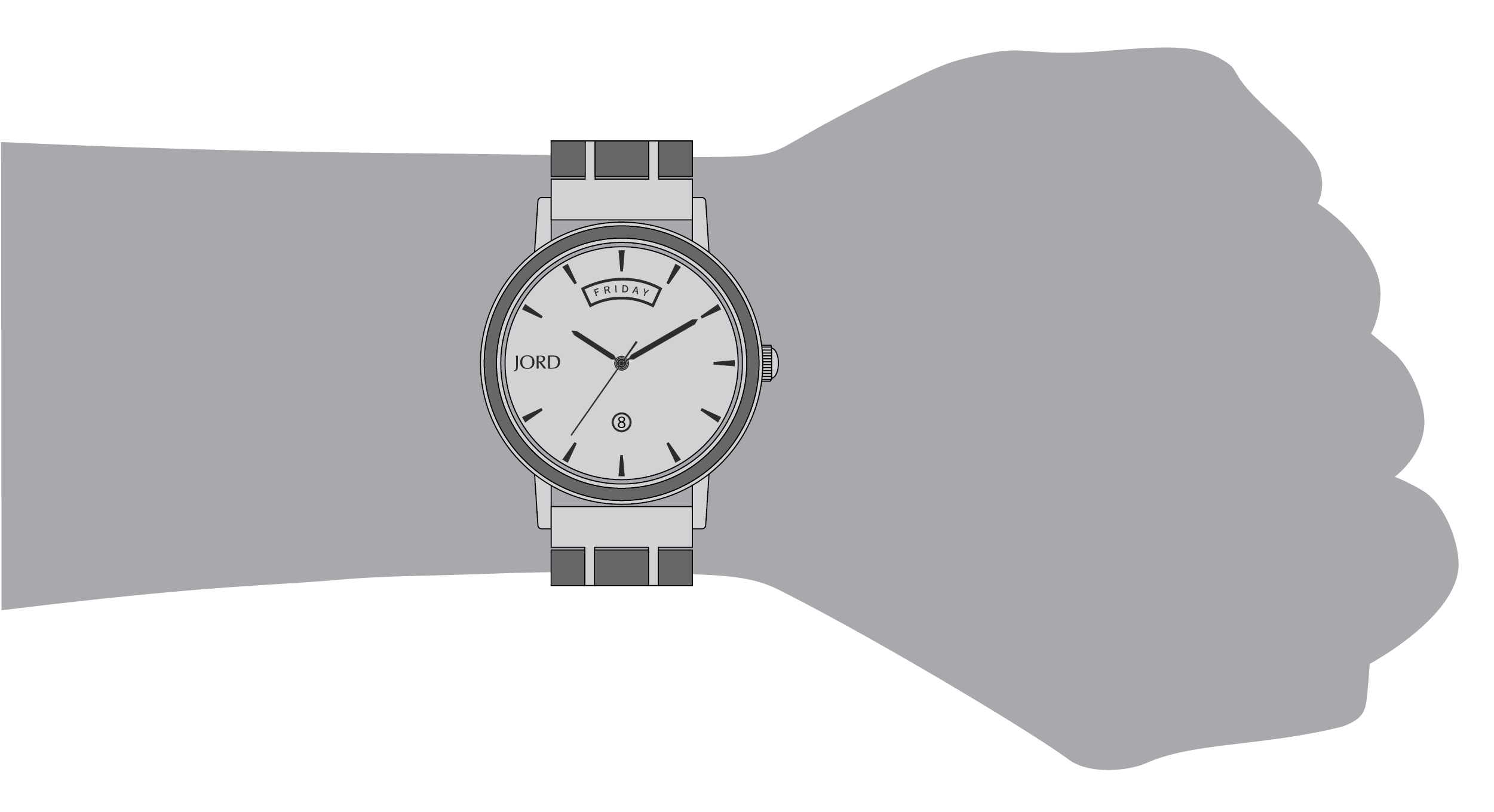 Features
5 atm water resistance
glass diameter: 33mm
case width: 40mm
case thickness: 11mm
watch and band circumference: 195mm (19.5cm)
wood band width: 20mm
leather band width: 20mm
deployment buckle with push button

Movement
Seiko Hattori VJ45
display: day - date - hours - minute - seconds
frequency: 32,768 Hz
battery: silver oxide SR621SW (364 equiv)
drive system: 2-pole stepping motor

Finish & Care
The natural sandalwood is hand finished and pretreated with tung oils. The Harper is water resistant to 5 ATM but should not be submerged in water for prolonged periods of time as this may impact wood.

JORD Preserve citrus oil extract is best for cleaning the natural wood. When storing this timepiece, avoid extremely hot, cold, and excessively dry/humid environments.


2 Years Warranty Details
FUSED IN SOPHISTICATION
Sophisticated construction in a minimalist design. The Harper series is an ambitious collection of timepieces constructed from exotic materials in classic style. Exotic White Terrazzo & kosso wood draws attention with sophisticated and assertive patterns. At the center of attention is a beautiful white terrazzo dial: an amalgamation of crushed glass & marble, fused together and finished to perfection. The practice of making terrazzo can be dated back to ancient mosaics of Egypt and later adopted in Italy.
Limited launch edition set includes both wood & leather bands packaged in a custom box made in St. Louis from American walnut.
PURCHASE YOUR TIMEPIECE