Evolution

of


stellar proportions

Guided by material and illuminated by its luster, the 2019 Cora collection elicits charm worthy of her gaze.

Three years of imagination & painstaking design have led to a new, classy, more beautiful alteration of the celebrated Cora Collection. Hand-seated Swarovski crystals encircle the vibrant 34mm dial to depict the stars of the Little Dipper. Polaris shines brightly in the northern sky, to guide you through each hour of the day. And beautifully polished metals surround subtle wood accents to bring elegance into existence.

The Cora is more than a timepiece, it's a beautiful example of just how much our universe has to offer.

SEE PRICING & OPTIONS
Timepiece Features 34mm self-winding automatic with Swarovski crystals
Stellar dial
The 34mm dial is the distinctive face of Cora. Hand-set Swarovski crystal constellation depict the Little Dipper. The North Star is accentuated at 12 o'clock. Hour markers are denoted with colored stones creating subtlety with readability.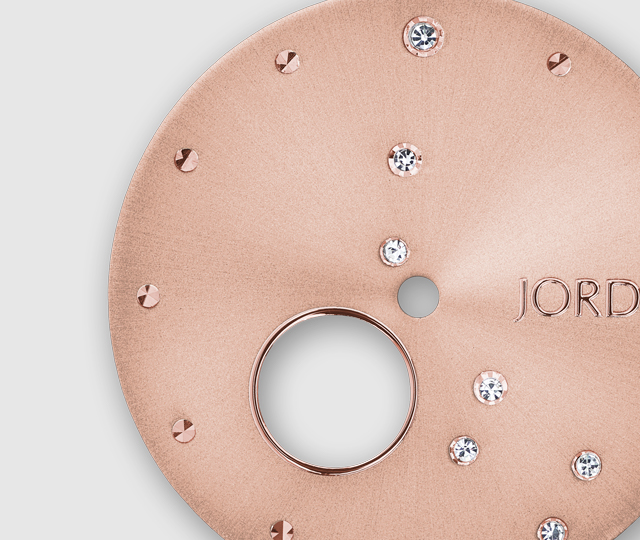 Cora rose gold dial in sunburst finish. Featured on Koa & Rose Gold model
Interlaced wood & polished metal bracelet
The Cora band features beautifully finished hardwoods, enclosed in polished metals. Designed and produced in a 16mm width to provide a true bracelet feel with just enough aesthetic control. Add or remove links to support wrist sizes from 130mm or larger (default size 160mm)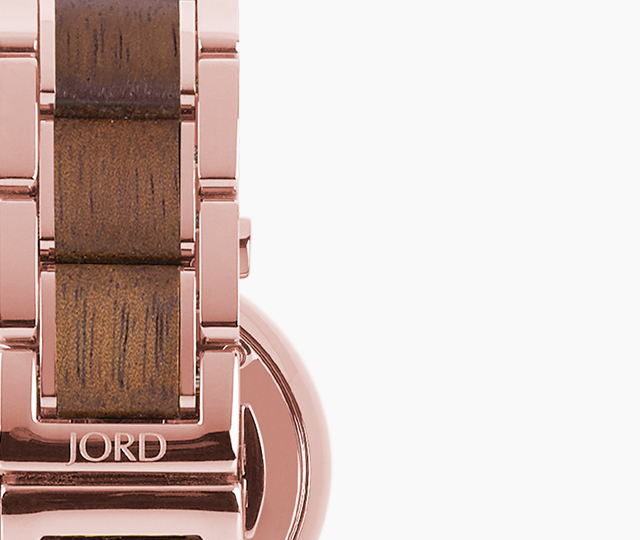 Cora model featuring natural Hawaiian Koa wood & rose gold
Self-winding automatic movement
21 jewel, perpetual, self-winding automatic means no batteries. 40 hour power reserve is maintained through hand winding and the natural movement of your body. Mechanics are visible through both the window on the front dial and a sapphire crystal exhibition back. 5 ATM water-resistant casing ensures the mechanics remain in pristine condition.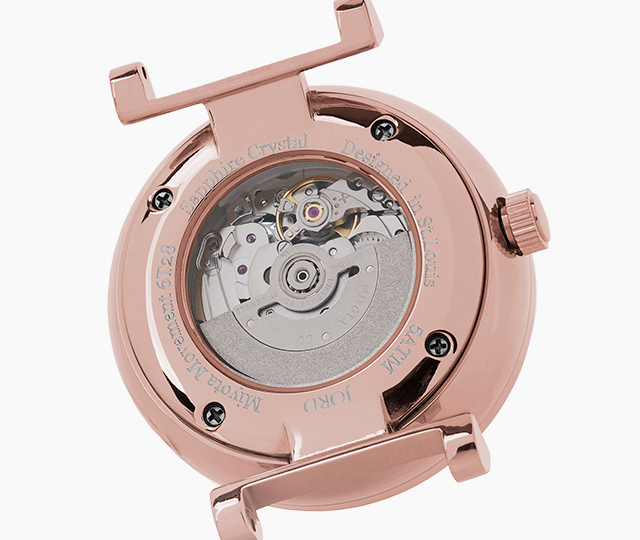 Sapphire crystal exhibition back. Self-winding Automatic movement with 40 hour reserve
Scratch-proof sapphire crystal
Sapphire crystal provides superior clarity and scratch resistance. Second only to diamond in its hardness, our premium crystal allows for maximum luster and durability.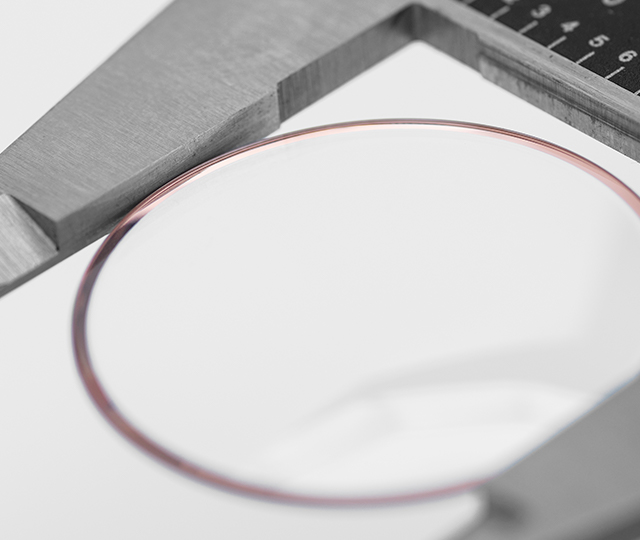 Ultra-thin pane of premium sapphire crystal used on both front dial & exhibition back
PRICING & OPTIONS 34mm self-winding automatic with Swarovski crystals